Eulogy of Sr. Felicity 18 th Jan 2021
News / by Tarbes Sisters
"The Lord is all that I have; the Lord is good to the soul that seeks Him."

True, the Lord has been good to our Dear Sr Felicity all the time, and she was one such brave person who always sought the Lord on bended knees with outstretched arms lifting her heart in prayer. It is He who carved her on the palm of His Hands, set her apart, called her by name and consecrated her to be for Him in this Family of sisters of St Joseph of Tarbes for the past 53 years. And on an appointed day, the 18th of January 2021 at 9.50 p. m. he has received her back to Himself

Sr. Felicity, nee Agnes D'Mello, was born on 18 th July, 1945 at Aikala, in Mangalore. She entered our congregation as a Postulant on 4 th July, 1965. Her first profession of vows took place on 9 th January 1968.

After her Profession sister Felicity was placed in Bowring Hospital Community where our pioneering Mission in India commenced in 1882. She served in the hospital from 1968 to 1997 shouldering the responsibility of the hospital catering requirements and taking care of the linen of the patients. The Bowring Hospital was the first and dear house of our Indian Foundation. However as years passed by, the administration in the hospital changed hands. The authorities were appointing their own candidates in the posts allotted to the sisters. Out of 9 sisters, only one of us, that is Sr. Felicity was made permanent. On the 31 st of May 1987 the Bowring community was closed but Sr. Felicity was the only one who was permitted to continue her work in Bowring Hospital for some more years.

From 1990 to 1997 she was placed in Nava Jevan Community. Staying at Frazer Town, she travelled to the hospital daily to render her services there. Finally after ten years, on 4 th April 1997 Sr Felicity too was withdrawn. Thus our Mission in Bowring Hospital ended after over a century of fruitful service with Sr Felicity.

Further, sister Felicity served us in various capacities at different communities like Jyoti Nivas College hostel, Prem Nivas, Vile Parle - Mumbai, Shimoga, Trabes Nivas and Maria Ashram White field.

In the journey of her life sister encountered many challenges but she embraced all of them with undaunted faith and courage. She had certain hidden qualities of deep affection and love which was translated into her loving service to the community and in her ministry. Her aim was to bring joy and love to others just as her name suggests – Felicitas which means Happiness. She was very hard working, courageous, and industrious. Often she would say, "Find happiness in being true to self and true to others". She lived her commitment very faithfully devoted to our Lord and her prayer life till the end. That was the only inner strength that she had to bear all her sufferings and struggles with hope. She was open and spontaneous at any dialogue or discussion.

During the community meeting on Monday the 18 th of January, she said "I am in the hands of God; He will lead me, guide me, protect me and take me one day to be with Him, the goal of my life is to be united with him." Her words truly reflected her faith and commitment. She was regular for her Spiritual duties and community activities. She was very kind to people. She was involved in Catechesis for the rectification of Marriages.

All through her life the only focus was Jesus as the centre of everything that she did. She was a loving and understanding person who spoke her mind courageously.

Her preparation for the golden jubilee was outstanding. She gave up watching Television and spent the time in reading Bible. The Word of God held her close to Jesus.

She cared tirelessly for the poor and needy serving her calling on earth. Now He has called her back because for all of us "Heaven is our home, where our dreams are fulfilled, tears wiped away, burdens removed and hearts filled with Joy ( Rev 21 : 1 – 7 )"

Dear Sister Felicity

The Lord has already invited you to the abode of Joy Everlasting.

We are grateful to you for your unfailing allegiance to our province and your selfless services to fulfil our mission. You are our loving sister forever. We love you and salute you for your journey with us. We bid you farewell with a heavy heart and tears. We will miss you and you will be always remembered by us, your family, your own sisters of St. Joseph of Tarbes.

We pray that you May enjoy the reward -

For all the works of mercy that you rendered in Bowring Hospital and the different communities that you served for the past 53 years. We surrender you dear sister to the will of the Lord and thank Him for the gift of your life and your vocation as a sister of St Joseph of Tarbes. We pray that you rest in the Lord in Peace.

May you intercede for all of us sisters and all your loved ones. Good Bye our dear Sr. Felicity till we meet again in the eternal glory and Joy of the Lord. You will be always loved and deeply cherished by us your sisters.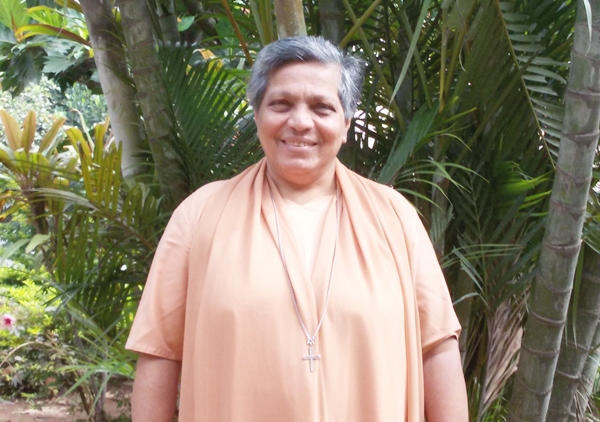 RECENT NEWS
First Profession on 2nd Feburary 2021
Diamond and Silver Jubilee on 30th January 2021
Eulogy of Sr. Felicity 18th Jan 2021
Aikyatha Vol.17 No.3 Oct to Dec 2020
Webinar for On Going Formation October 9-10, 2020
NEP Webinar September 22-23, 2020
Aikyatha Vol.17 No.1 July to sept 2020
Webinar for On Going Formation October 9-10, 2020
NEP Webinar September 22-23, 2020
Aikyatha Vol.17 No.1 July to sept 2020
Ongoing Formation Batches 1987-2002 September 12-13, 2020
Webinar on Understanding NEP 2020 September 10, 2020
Year of Preparation for Perpetual Vows September 02, 2020
Webinar session on NEP August 27, 2020
Aikyatha magazine July 25, 2020
Requiem Mass | Sr. Philomena Cardoza SJT July 13, 2020
Sad demise of Sr Philomena Cardoza on 11th July 2020
Call for Religious Life, Vocation Video Series #1, Archdiocese of Bangalore
Final Profession June 27, 2020
Silver, Gold and Diamond Jubilee Celebration of the Sisters on 4th Jan 2020
Conclusion of the Silver Jubilee Year May 31, 2018
24th May – First Profession May 24, 2018
Initiation into the Novitiate May 23, 2018
St. Joseph With Us November 7, 2017
Provincial Community Day November 9, 2017
Aikyatha November 28, 2015
The 16th Provincial Chapter November 23, 2015
The Canonical Visit November 23, 2015